Asphalt Service & Repair
Asphalt plays a considerable role in a commercial property's appearance and safety. Maintaining asphalt pavement and making necessary repairs can keep your asphalt surfaces in excellent condition.
We offer a few different services that depend on your personal needs. If you have a few small cracks in your lot, we can patch them. Small cracks on the asphalt surface can lead to more significant problems, so repairing them as soon as possible can save your business time and money in the long run.
In warmer climates, heat deterioration is the most common catalyst for potholes. Hot weather leads to asphalt cracks, causing deterioration over time. Tires also apply constant pressure, which furthers erosion.
Another common issue you might find is potholes. We offer overlay and resurfacing options for potholes to help repair and prevent further problems.
If your lot has extensive damage, we can resurface the area for stunning, robust results. We can remove the existing asphalt through milling and resurface your property to repair any cracks and holes. This option leaves you with a smooth, attractive lot.

Benefits of Asphalt Service and Maintenance
As a property manager, you want to provide a safe and attractive environment for your tenants. By focusing on your parking lot, you will improve the overall look and feel of your property.
There are many benefits to caring for commercial asphalt, including:
Catching problems early: With regular surveying, you can find cracks or small holes and patch them before the issues spread. The smaller the asphalt project, the less time it will take.
Preventing expensive repairs: If you fix minor problems, you can save money on repairs that take longer and are more expensive. Maintenance is vital for saving both time and money.
Improving your lot's appearance: An attractive parking lot will pull people in and show that you care about keeping your building looking nice.
Eliminating safety concerns: Holes and uneven ground can be trip hazards and cause damage to vehicles.
Maintenance can help you avoid expensive repairs and get the results you want fast. If you're ready to make necessary asphalt repairs, contact the team of trusted experts at Toritom Services.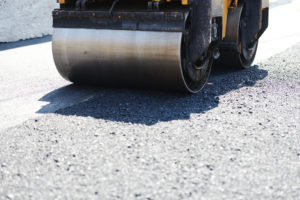 Contact Toritom Services
As a family-owned and operated company, we're dedicated to providing each client with personalized, quality service. Our team specializes in all commercial property management and repair in many cities throughout Florida.
To find out more about our asphalt repair services, contact us online or call us at 941-404-5164 for a free quote today.