If you're looking for professional asphalt repair or commercial property maintenance in Florida, turn to ToriTom Services for transparent service, reasonable rates, and impressive results that speak for themselves.
ToriTom Services is a family-owned business dedicated to providing customers with a quality service at an affordable price. We offer top-notch commercial property asphalt and concrete services to keep your buildings and surrounding grounds looking pristine.
Whether you need a new parking lot built from the ground up or regular maintenance on an existing lot, ToriTom has you covered.
Commercial Property Maintenance
When you are renting business spaces to tenants, you know that every aspect of your property's appearance plays a crucial role in how your audience views your company. Attractive, well-maintained buildings will drive more traffic to your tenants' businesses.
Fresh, maintained parking lots provide a safe, welcoming entrance for your tenants' employees, guests, and visitors. While asphalt is durable and lasts for years, all paved surfaces need periodic repair and maintenance to stay in good condition.
ToriTom Services has years of experience performing commercial property asphalt services and a long list of repeat customers who can vouch for our quality and service. We can transform your property with a smooth, seamless parking lot that lets guests enter and exit in comfort, encouraging them to come back.
Commercial Property Asphalt Services
At ToriTom Services, we specialize in asphalt installation and repair. When we first founded the company, we focused on pothole repair. However, we quickly found a demand by clients for more wide-scale services including: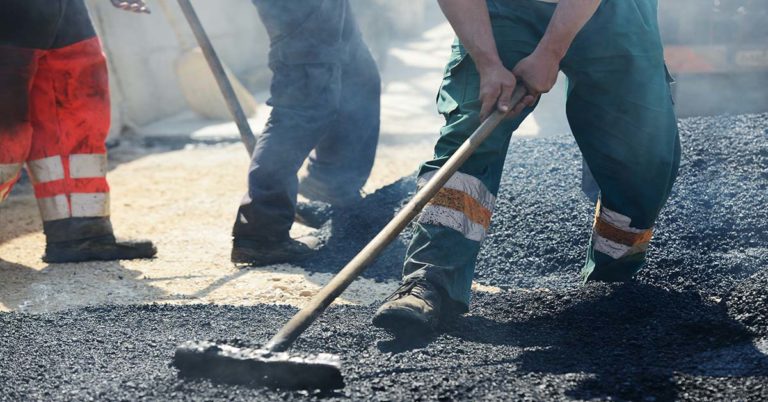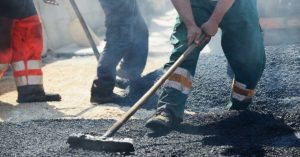 Expert Industry Experience
Our trained professionals have a combined knowledge and experience amounting to several decades in the industry. Their expert knowledge of all aspects of commercial asphalt paving and repair over thousands of jobs means that they have seen it all and can advise on what is needed to remedy a situation or prevent a situation from occurring.
Our work is ADA compliant to the latest standards and our client reviews are a testament to the professionalism, quality work, fair rates, and lasting results we give on every job. Your satisfaction is our priority and we are proud to say we have achieved this with every job we have done over the years.
Much of our work comes from recommendations by our satisfied customers and we have never had the need for a salesforce, which we think speaks for itself.
Areas We Serve
We are proudly servicing cities throughout Florida including:
Choose ToriTom for Commercial Property Asphalt and Concrete Services
ToriTom Services is your trusted solution for asphalt and concrete services and repair in Florida. We can patch cracks, paint parking lots, ensure ADA compliance, and more. We pride ourselves on being reliable and transparent with our services and prices, providing high-quality results in reasonable timelines.
We provide first-rate customer service at every stage in the process and can adjust to unforeseen circumstances and tight deadlines quickly to keep your project on track. We ensure your needs are met through consistent communication, and we offer a one-year warranty on all our services to guarantee your complete satisfaction.
Contact us online today for a free quote and more information about our services.