Toritom Services is a family-owned business dedicated to providing customers with a quality service at an affordable price.
When founded the company focused on pothole repair but quickly found a demand by clients for more wide-scale services including:
Our trained professionals have a combined knowledge and experience amounting to several decades in the industry. Their expert knowledge of all aspects of commercial asphalt paving and repair over thousands of jobs means that they have seen it all and can advise on what is needed to remedy a situation or prevent a situation from occurring.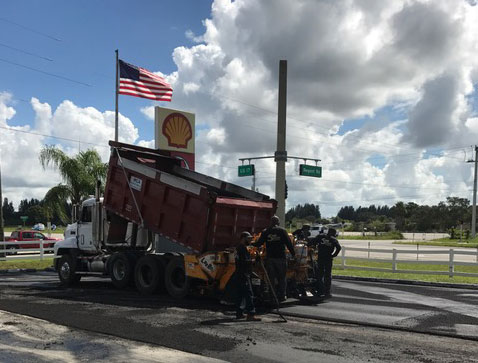 Our work is ADA compliant to the latest standards and our client reviews are a testament to the professionalism, quality work, fair rates, and lasting results we give on every job. Your satisfaction is our priority and we are proud to say we have achieved this with every job we have done over the years.
Much of our work comes from recommendation by our satisfied customers and we have never had the need for a salesforce, which we think speaks for itself.
We are proudly servicing cities throughout Florida including:
Contact Us today for a free quote and more information about our services.